The Future Propulsion Conference (FPC) is a two day UK event created to bring together industry and academic experts within the propulsion development field.
The event opens up presentations and discussions on the solutions to the challenges faced by the engineering industry in the UK and internationally over the next ten years.
PDC have been working with FPC since 2014, from event support to accounting, graphic design to building a brand new website and online network.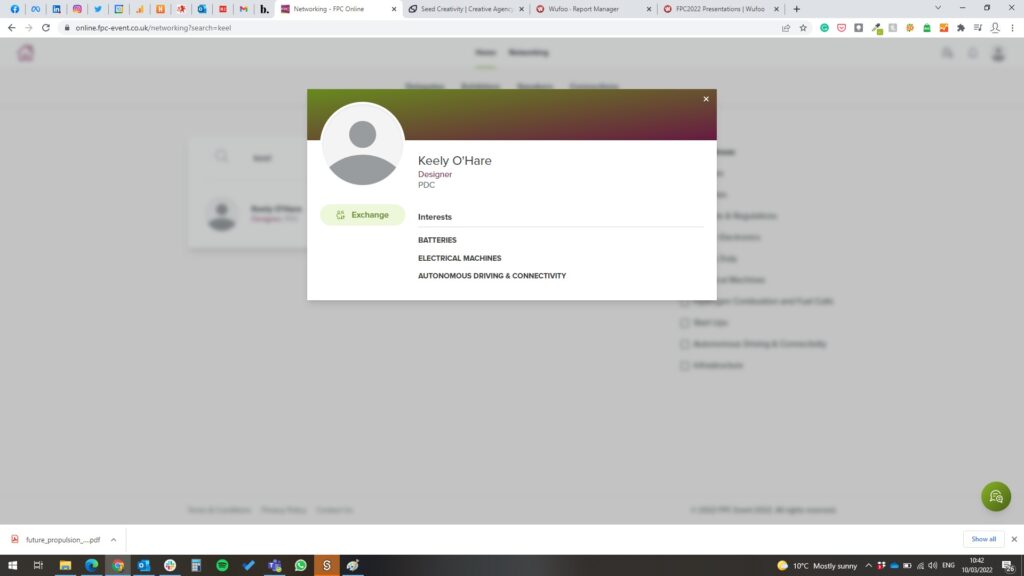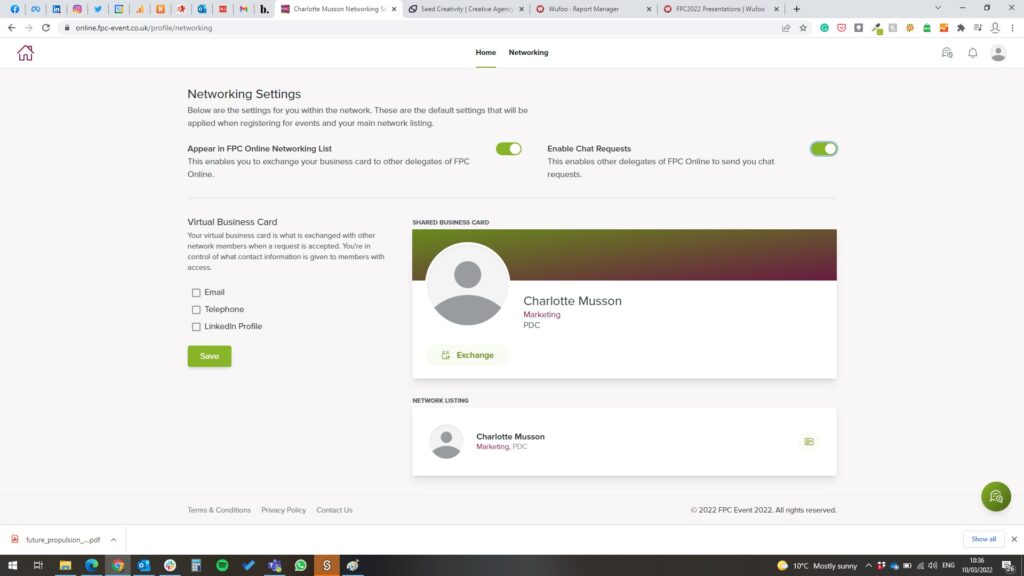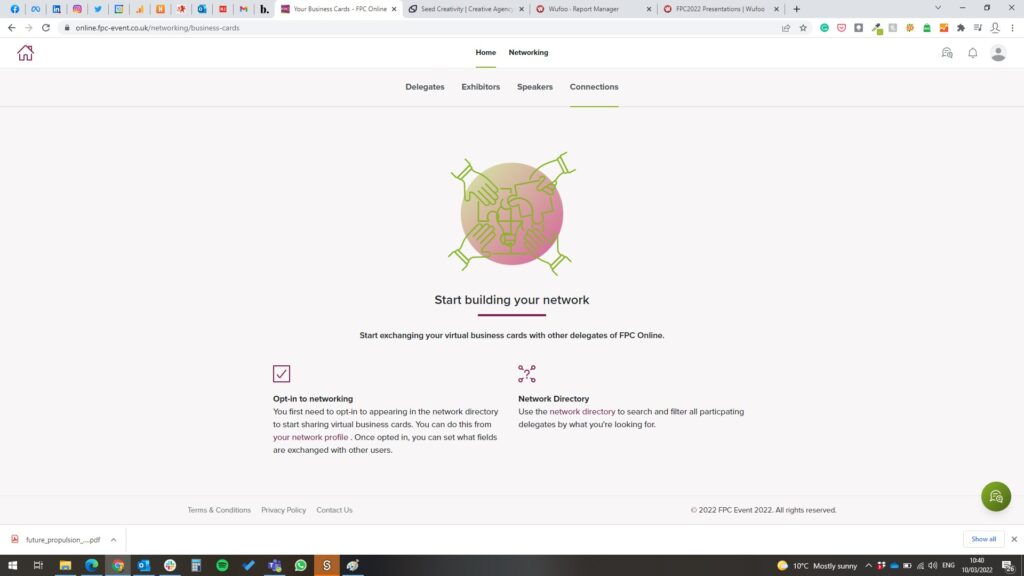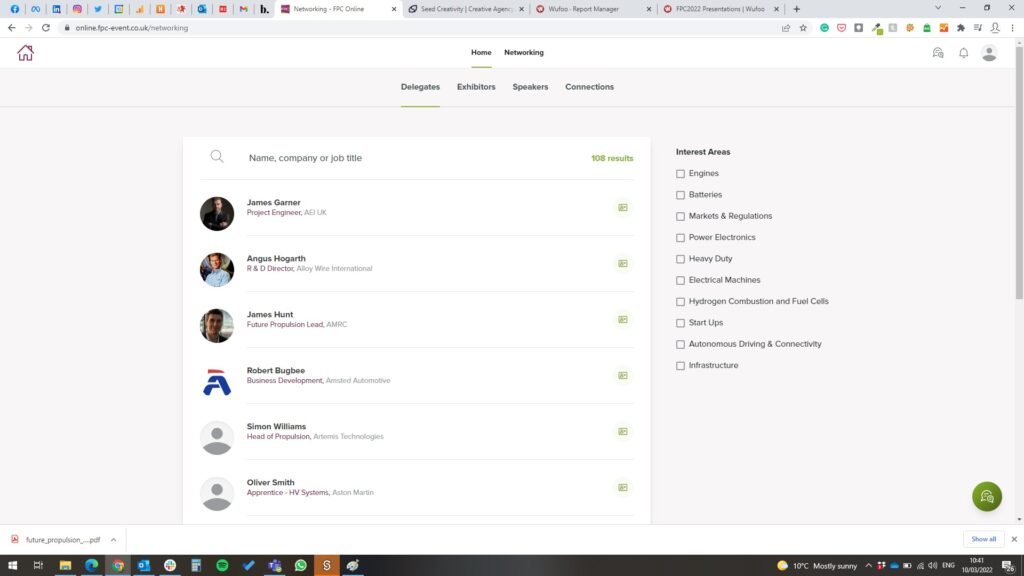 The task in hand
When attending a network conference, the main aim is to of course network, but with so many people attending, it can sometimes be a little difficult to reach all the people you want to meet.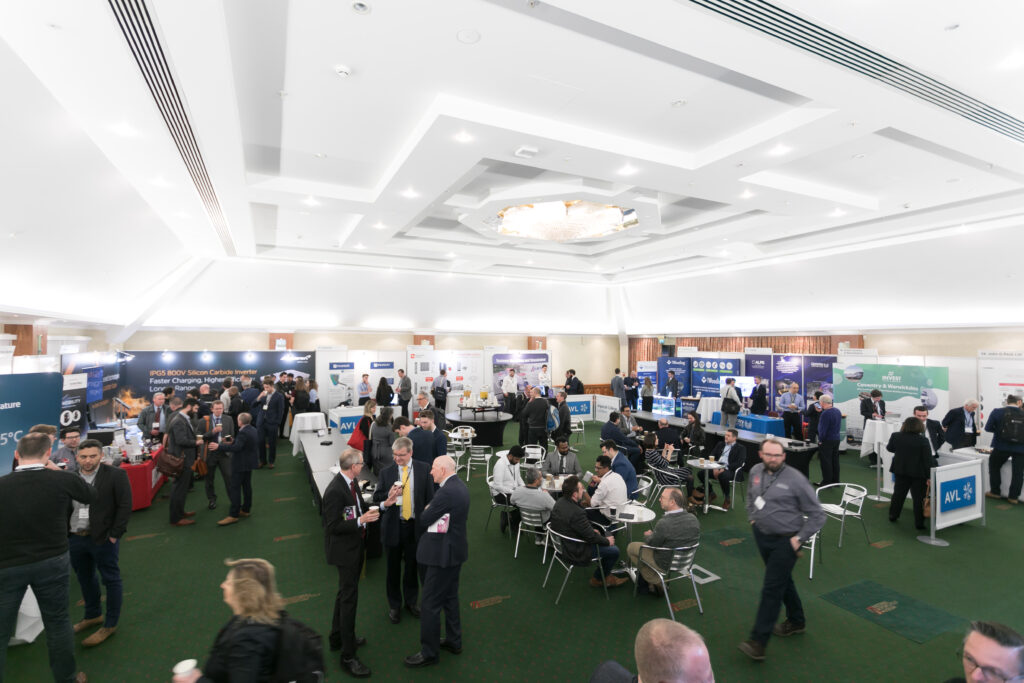 Connecting online
Due to this very reason (and because of GDPR rules), we designed an Online Network for FPC2022 purposely built to allow attendees to search and make new connections, from business card exchange to instant messaging.
Each person who registers for the event is then prompted to create their own profile and can select the topics areas they are personally interested in. From here people can then begin to network with other delegates, exhibitors, and speakers who will be attending the physical event in March 2022.
The platform will then also support the physical conference, allowing attendees to continue to network leading up to, during, and after the conference.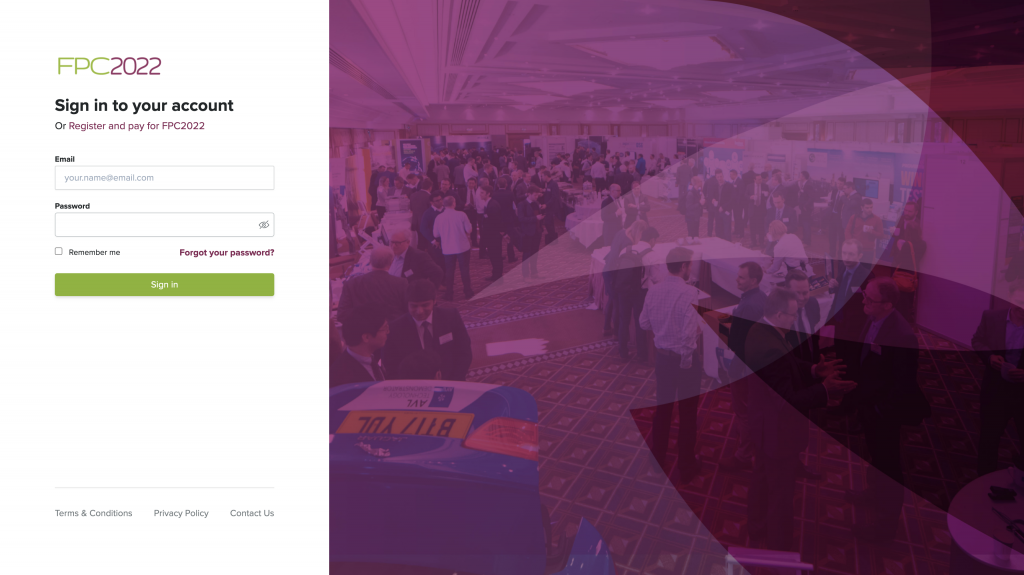 Where it all began - Event Support
In 2014, FPC hired PDC to support their event and help them in running the conference, including the management of registration and the organisation of presentations.
PDC take on Accounting Support
After 3years of supporting the yearly FPC event, we were asked to take charge of the FPC financing and accounting as well as the physical event support.
New website & online seminar programme
By 2018, FPC had grown in popularity and required a modernised website, including an online seminar programme that ran alongside the main physical event.
Brand re-fresh, website re-fresh & new online network
In 2021, FPC was now a well recognised event in the propulsion industry. With FPC2020 and FPC2021 events being taken away due to the COVID19 pandemic, FPC2022 was to return in force with not only a brand new website, but an online network platform that allowed people to connect and network before the main event.
Look no further if you are looking for the complete package – PDC have a great team spirit, expertise and a willingness to get the job done at the right price!
Lynda Grice | FPC Events Manager